Services will comply with guidelines recommended by the CDC and the State of Alabama, everyone in attendance must wear a mask and adhere to the social distancing guidelines
D.O.D. 03/18/2021
Age: 45
Place of Death: Tuscaloosa, Al.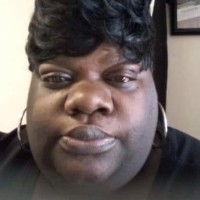 Funeral services for Ms. Tameka R. Jones better known to friends as "Meco" will be held Thursday, March 25, 2021, at 12 noon in the main Chapel of Wills' Funeral Service, Rev. Dr. Vernon Swift will officiate. Wills' Funeral Service of Northport in charge of all arrangements.
*** At the request of the family there will be NO Public viewing***
Flower times: Wednesday 9 am-5 pm
Thursday 9 am-11:30 am