Services will be in compliance with guidelines recommended by the CDC and the State of Alabama, everyone in attendance must wear a mask and adhere to the social distancing guidelines
D.O.D 11/02/2022
Age: 68
Place of Death: Tuscaloosa, Al.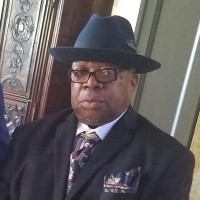 Funeral Services for Mr. Angelo Smith_ will be held Saturday, November 12, 2022, at 1 pm in the main Chapel of Wills' Funeral Service, Rev. Joe. C. Wills will officiate burial will follow Monday, November 14, 2022, in the Alabama National Cemetery with military honors. Wills' Funeral Service of Northport is in charge of all arrangements.
Public viewing: Friday 12 noon-5 pm
Flower times: Friday 9 am-5 pm
Saturday 9 am-12:30 pm